RENTING YOUR HOME?

Custom URL (domain name) & Hosting for 1 year, example www.413Verona.com

3D Interactive Virtual Tour with transitions (like a video) of your property, 1675 sq ft

3D Interactive Virtual Tour with transitions (like a video) of the Clubhouse

Aerial Video showing the location of your property and clubhouse

Professional Photo's of your property

ONE PAGE PROPERTY WEB SITE

Owner/Management Company's
Contact Details
Description of the property up to 10K words
Direct link to VRBO and AirBnB calendars
Lead Generation Form
Social Media Links
​

SELLING YOUR HOME?


​​
List your home w/ The 3D Team & pay $0
To qualify, contact James Aguilar
Sales@RegalPalmsHomes.com
863.604.3662
​
​
Click here to Order a 3Divt
​

SELLING OR RENTING YOUR HOME?
The

BEST

Technology in marketing Real Estate is available for your property.
Fact - 80% of renters or buyers won't book an appointment without seeing it online first
VRBO,

any

web

sites & share using your Social Media accounts.

AirBnB




One page property

web site

is great for the MLS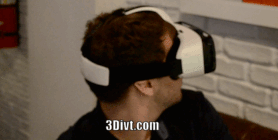 SELLING PROCESS


From

beginning to closing
1) Our Realtor will provide a Comparative Market Analysis and give you what sold for the last 3-6 months and what's currently for sale so that you know what to expect. It's always good to base everything on Facts and not what others say here and there.
2) As soon as you decide a Listing Price, we will send you a listing agreement giving us permission to Market and Sell your home. Please inform your Property Management Company that we are selling and will need access in and out.
3) Allocate 6% for Real Estate Commissions, Closing Costs or Legal Fees is approximately 1-2% of the Selling Price. This will depend if you have a Mortgage Payment and if you reside outside the US or you are a Non-US Resident, or have an accountant or not.. Total expenses is up to 8% of the Selling Price.
4) If you price your home to the average SOLD price per sq ft we will order a 3D Interactive Virtual Tour at our expense. This is a great technology because Buyers can view your home anytime and anywhere, at any device, even if your home is rented. It's like having an open house 24-7. Most home owners may have this already.
​
​5) When an offer has been submitted and accepted we will appoint a Title Company that will handle ALL Closing Documents and dispersing of the funds.
The disposition of a U.S. real property interest by a foreign person or a Non-US-Resident (the transferor) are subject to (FIRPTA) Foreign Investment in Real Property Tax Act of 1980 income tax withholding. This is normally 15% of the selling price. FIRPTA authorized the United States to tax foreign persons on dispositions of U.S. real property interests. We can appoint an Accountant to handle this for you and 99.9% of the time, they will recover 99.9% of your withholding tax.
To Learn more about FIRPTA, google "FIRPTA Withholding Tax".
​
Contact Michelle Goff for more information.
Michelle L. Goff, CAA
Bedford International Tax Services, LLC
Servicing Clients Globally
217 N John Young Pkwy.
Kissimmee, FL 34741, U.S.A.
Email: mgoff@bedfordintltax.com
Website: Bedfordinternationaltaxservices.com
Phone: 001- 407-203-3936
Fax: 001- 407-203-3923
​6) Closing Documents will be sent via email for Seller to sign in front of a Notary. A notary is a Lawyer/Attorney or person with legal training who is licensed by the government to perform acts in legal affairs, in particular witnessing signatures on sensitive documents. They normally have a "Stamp" that says they are a Notary.